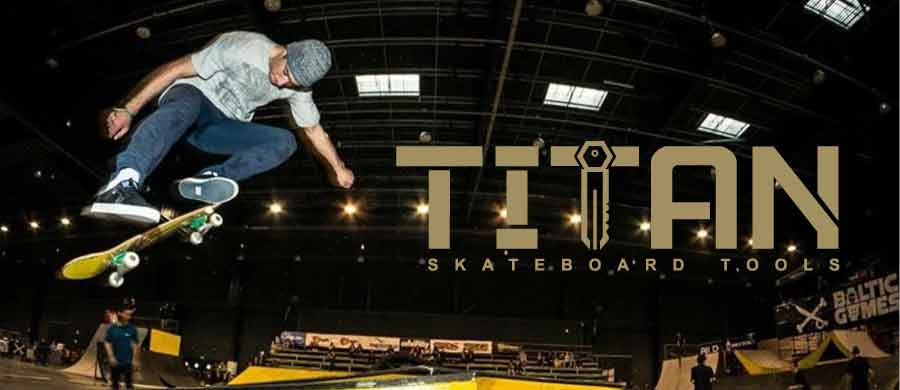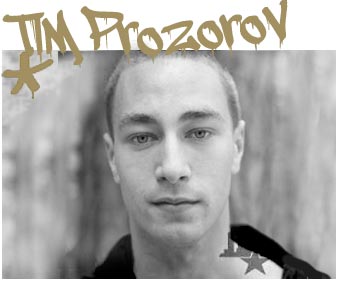 Pro Sponsors:
PLAN B, DC Shoes, Silver, Kinetic Supply and TITAN Skateboard Tools
"Skating is a way of being with friends, a means of physically pushing yourself and of feeling free."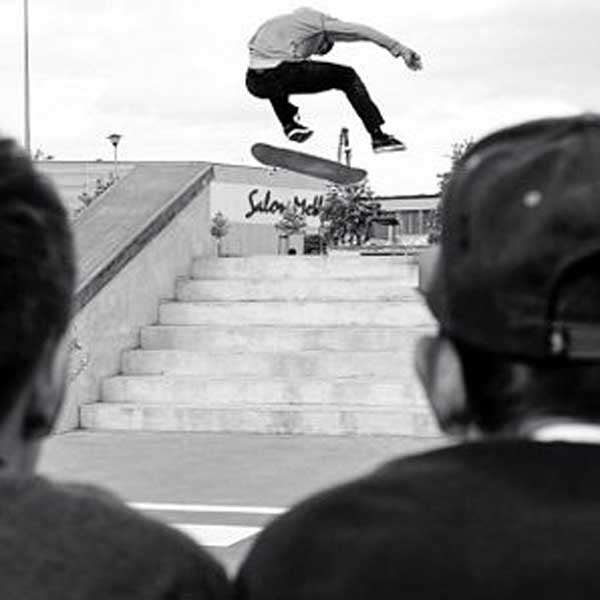 Peter Pickford catches Tim mid-flight down this 7-stair...The same contest set shown on TITAN Skate Tools' packaging w/ Tim busting a crooked grind.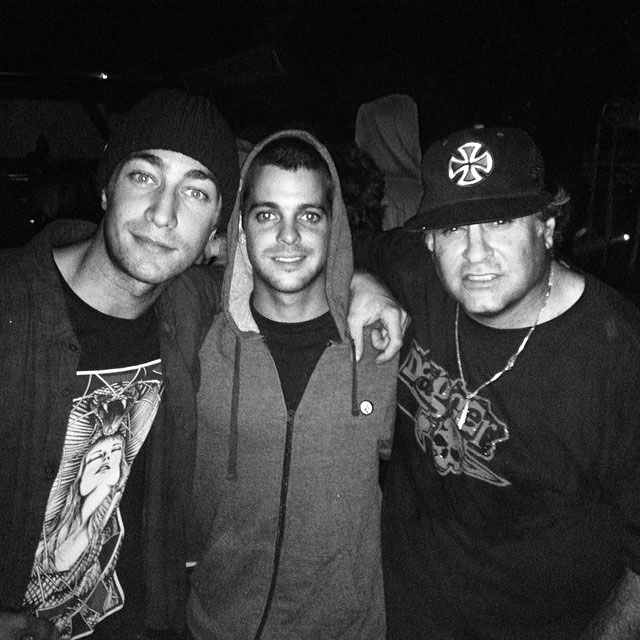 Prozorov hanging with fellow teammate at Plan B, the iconic Ryan Sheckler, and skate legend Dave Duncan.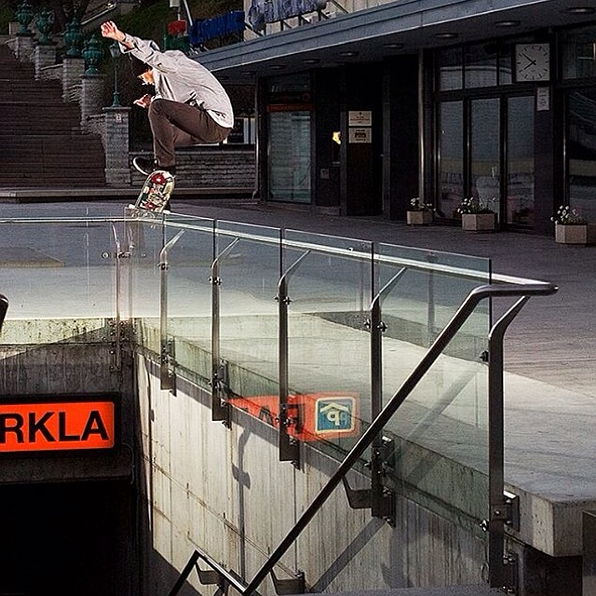 Waist-high nose grind over a nice death-drop during this night session.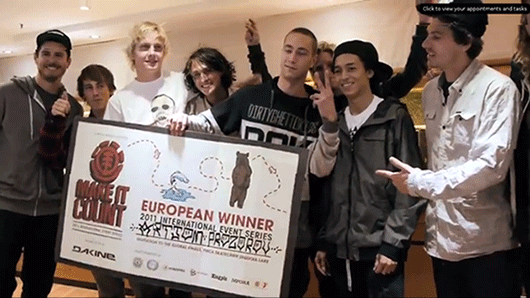 Tim winning the ELEMENT international skate contest, Make it Count.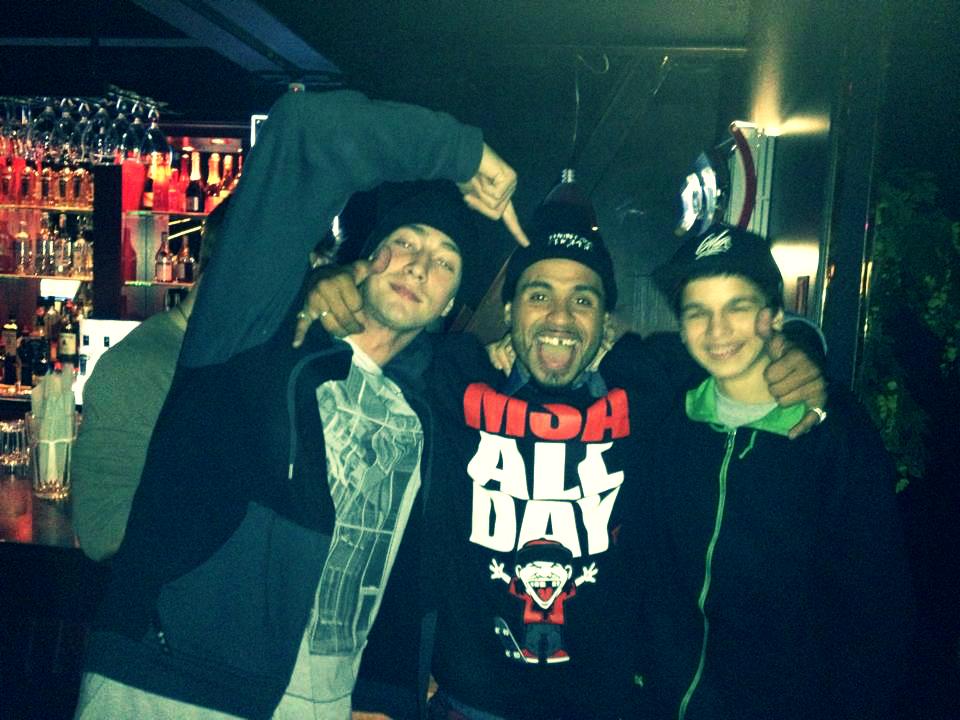 Manny Slays All... Except his buddy Tim, fortunately.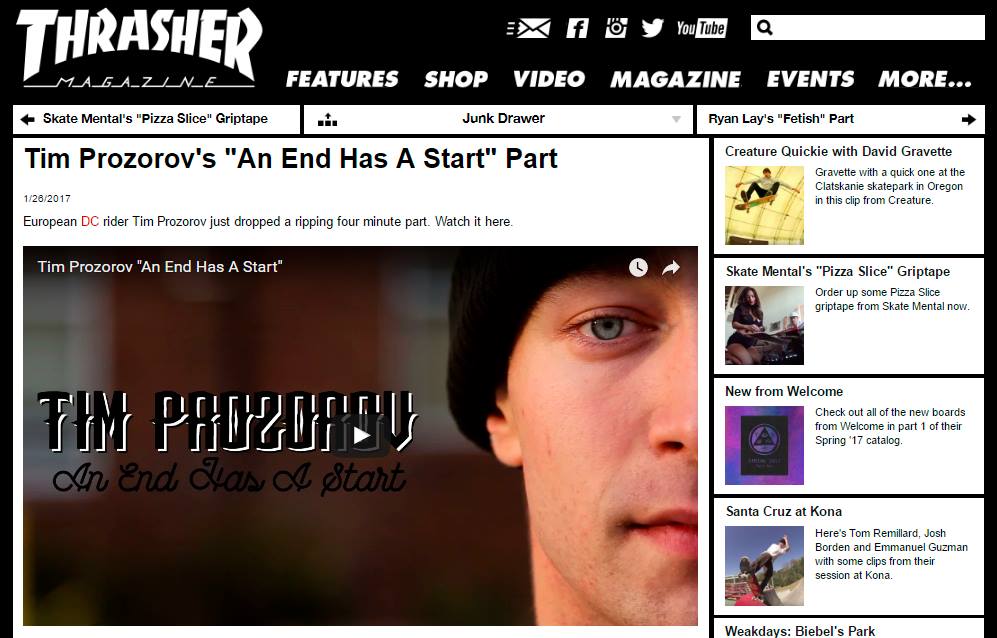 Thrasher Magazine showcasing Tim's previous video we'll be posting here in the near future, "An End has a Start."
TITAN Skateboard Tools also sponsors up and coming amateur riders and is actively looking to add one or two top female pro riders to the team. Contact sales@titanskateboardtools.com for more info.